Situational Awareness
with: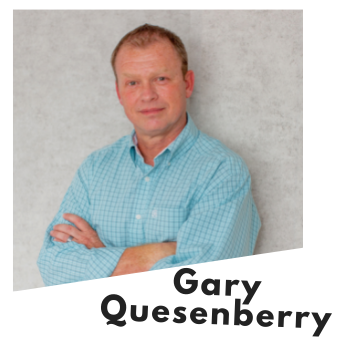 Gary Quesenberry was born in the Blue Ridge Mountains of Virginia, where his parents taught him the value of hard work, patriotism, and commitment to family. His passion for the outdoors and patriotic spirit led him to enlist in the United States Army at the age of seventeen, where he served as an artilleryman during Operation Desert Storm.
After the events of 9/11, Gary went to work as a Federal Air Marshal. There, he traveled the world in his country's service and devoted his time to studying the fields of violence and predatory behavior.
In October of 2020, Gary retired from federal law enforcement and is now the CEO of Quesenberry Personal Defense Training. There he's developed numerous basic and advanced level training courses focused on mental toughness and defensive tactics.
He has an extensive background in domestic and foreign counter-terror training and has worked in both the private and corporate sectors to educate others on the importance of situational awareness and personal safety.
You can visit him at garyquesenberry.com and follow along on Instagram and Facebook at @gary.quesenberry
FREE CHAPTER OF GARY'S NEXT BOOK
Subscribe to get your free chapter
FREE CHAPTER OF GARY'S NEXT BOOK
Subscribe to get your free chapter
Connect with Gary Quesenberry on: